What is Tire Rotation?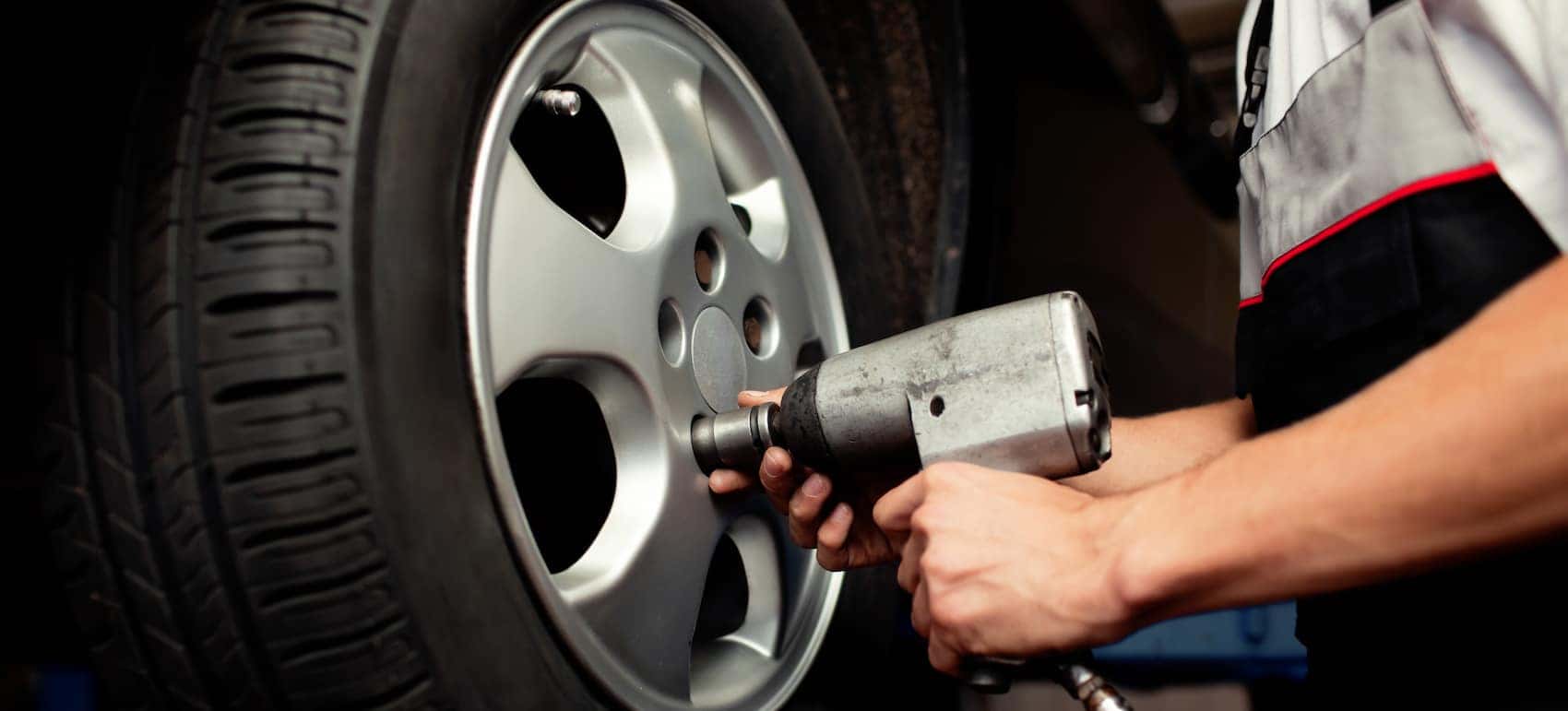 Having the tires on your car, truck, or SUV rotated on a regular basis helps to ensure that all tires wear down at the same rate. By keeping up with your tire rotation schedule, Lubbock-area drivers will be able to maintain optimum traction, prevent potential blowouts, and improve fuel economy. Perhaps best of all, regularly rotating your tires helps them to last longer. Find out all about tire rotation from the Honda service experts at Brown Honda of San Angelo, and if you are due for your next tire rotation, book an appointment with us today!
What Does Rotating Tires Mean?
Performing a tire rotation on your Honda Accord, CR-V, or Pilot, means moving the tires on from one position to another. For example, the front tires will move to the rear and the rear tires will move to the front. The tires usually also change sides, so that the rear left tire is moved up to the front right tire position, and so on, according to the required tire rotation pattern. Front tires will typically wear out faster, but the type of drivetrain (FWD, RWD, or AWD) will also affect the rate at which each tire wears down. With front-wheel drive vehicles, engine power is sent directly to the front wheels, and the front tires will therefore wear down faster than they would with rear-wheel drive, all-wheel drive, or four-wheel drive. It is generally recommended that you rotate the tires on your Honda car, truck, or SUV every 5,000 to 7,500 miles–or whenever you're due for an oil change–but you should check your owner's manual for the specific tire rotation schedule for your Honda model.
What Does Tire Rotation Do?
Maintains Traction: As tires wear down, they lose tire tread depth, which reduces traction. A loss in traction can affect your ability to control the vehicle in certain situations. Tire rotation prevents uneven tire wear and helps ensure that all tires have the same amount of tread.
Prevents Blowouts: Worn out tires are more likely to fail, which can result in a potentially dangerous blowout on Midland-area roads.
Improves Performance: Driving on tires that have uneven wear will often produce vibrations which you'll feel through the steering wheel. This unevenness between the tires negatively affects handling and performance.
Maximizes Efficiency: Worn tires cause drag, putting unnecessary strain on the engine and increasing your fuel consumption.
Turn to Brown Honda of San Angelo for All of Your Tire Care Needs
Check out the current service specials and coupons at Brown Honda of San Angelo to save on your next tire rotation. Our service team can handle all of your Honda maintenance needs, from oil changes to wheel alignment and more! Whether it's keeping you up to date on your scheduled Honda Civic maintenance or providing any needed repair work, you can count on us to get the job done right. If you have any questions, contact our Service Center online or call us at 325-949-7000.