What Is Forward Collision Warning?

Forward Collision Warning is a driver assist feature that is designed to send out an alert to warn you of a possible collision with the vehicle ahead of you. Adding an extra level of safety to your Lubbock-area commute, FCW is just one of the many advanced Honda safety features available on new Honda models. Learn more about what Forward Collision Warning is and how it works in this guide from Brown Honda of San Angelo.
How Does FCW Work?
The Forward Collision Warning system scans the road ahead of you and can detect when a possible collision with a slower moving or stopped vehicle is imminent. The sensors are located at the front of the vehicle, and when an obstacle is detected, FCW will alert you through various warnings such as:
Visuals
Sounds
Haptic feedback
Quick brake pulsing
Or a mixture of signals
These alerts can help to save you and your vehicle from a costly and potentially life threatening accident on Midland roads and beyond.
Main Features
The Honda Forward Collision Warning system measures the distance between your car and the vehicle directly in front of you. It monitors the distance between both vehicles, and if that distance diminishes, it swiftly compares the vehicle speed to determine whether a collision may occur. Rear-end crashes are among the most common types of accidents, and the FCW system works to reduce the possibility of such collisions. The Forward Collision Warning system offers many advantages that drivers will appreciate on the roads in and around Odessa. These advantages include:
Can not only detect vehicles, but bicycles and motorbikes as well.
Works well in all weather conditions, day or night
The FCW scanners can read up to 500 feet ahead, scanning over 20 times per second
Allows for up to 5 seconds of reaction time
FCW will not operate at speeds below 3 miles and hour, in order to avoid unnecessary warnings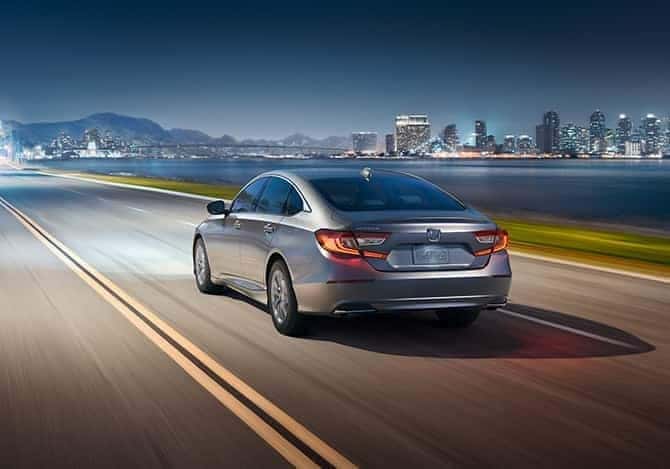 Learn More at Brown Honda of San Angelo
Learn about the safety systems that are part of the Honda Sensing® suite, such as Lane Keep Assist, explore more exciting Honda features like our overview of the HondaLink® app suite, and find out more about the Honda CR-V safety ratings, then stop by Brown Honda of San Angelo to experience Honda safety for yourself. If you have any questions, or would like more information, please feel free to contact us online, or give us a call at 325-949-7000.